You can laud eyelash extensions for various reasons, but how they transform your beauty routine is exceptional. Instead of taking your extra time, they cut the effort and time short you would put in styling your natural lashes or wearing the falsies every morning.
You would love volume lashes more if they were to stay forever on your eyes, but they don't. So, you have to take them off when they thin out from some places and don't produce a uniform look. You can use baby oil, coconut oil, or olive oil to remove lash extensions at home.
Employing natural oil like olive oil to remove eyelash extensions can be helpful in two ways. First, it is organic, so you don't have to use any chemical to take off volume lashes. Second, this essential oil can nourish your natural lashes and make them look darker and thicker.
This article will take you through the methods you can use to remove eyelash extensions with olive oil. Also, we will explain whether you should use baby oil to take off your volume lashes or not. So, let's get into it!
Can You Remove Lash Extensions With Olive Oil Easily?
The eyelash extensions are attached to your lashes with the help of glue that contains cyanoacrylate. Almost every type of lash adhesive includes this chemical due to its strong bonding nature.
So, when you have to remove lash extensions, you need to loosen the glue, bonding them to your natural eyelashes. And that you can do by using olive oil, which interacts with cyanoacrylate and melts away the lash glue.
According to a basic chemistry concept, all those compounds dissolve into each other with the same polarity. And in the case of olive oil and cyanoacrylate, the first one is nonpolar, and the subsequent is polar.
Therefore, any oil doesn't dissolve the glue completely; instead, they both react, which leads to glue melting.
We have put together different ways you can use olive oil to remove your eyelash extensions in the following.
How To Remove Lash Extensions Using Olive Oil?
You can execute different ways to remove lash extensions with olive oil. We have explained three of them in the following.
1. Using Olive Oil Alone To Remove Volume Lashes
When you get eyelash extensions from professionals, they always suggest avoiding oil contacting your lashes. It is because extension glue and oil don't get along well. 
So, it is evident that when you have to remove the volume lashes at home, you can take help from any good essential oil like olive. But how you can properly use it? That's not a big deal at all; follow these steps. 
Remove the eye make and wash your eyelashes.
Take a spoolie and dip it into the olive oil.
When it is soaked, gently brush through your lashes to apply oil.
After your lashes are thoroughly soaked, wait for 15 to 20 minutes.
Soak a cotton swab or Q-tip in olive oil and gently pull the extensions with it. 
If you can take help from someone to do these steps, that will do the best for you. 
While this technique is helpful, it might not remove lash extensions in a single go, especially when thicker and firmly bonded with eyelashes. So, you might have to repeat the process multiple times.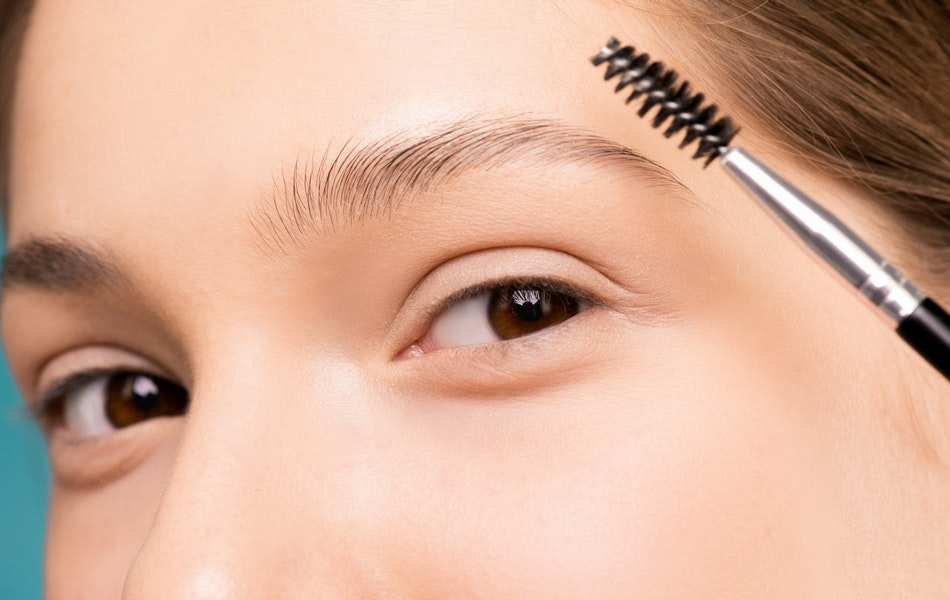 But we have got you covered with a more effective way of removing lash extensions with olive oil using steam. 
2. Steam and Olive Oil To Take Off Lash Extensions
Lash stylists recommend not to go near the steam, even when you cook. It can loosen the eyelash extensions glue. So, when you have to remove the volume lashes, you can employ steam with olive oil.
If you have a streamer, that will do great, but if you don't have one, you can boil the water and take steam more conventionally. Here is how to do it quickly.
Boil the water in a large bowl of water.
You will need something to contain steam using a towel.
Take steam for 10 to 15 minutes.
It will loosen the eyelash extensions glue.
Dip the spoolie in slightly warm oil and apply it to your lashes. 
Sit for three minutes. Then gently rub away extensions using an oil-soaked cotton swab. 
Make sure you don't give the glue time to harden before applying the olive oil after taking the steams. So, be quick!
3. Apply Olive Oil Overnight to Remove Lash Extensions
Olive oil breaks the bonds of lash extensions glue with your natural eyelashes slowly. So, if you apply it overnight, the volume lashes may come off on their own.
Soak your lashes with olive oil using a spoolie and leave it overnight. The oil will break and loosen the lash glue, making eyelash extensions easy to remove. Take steam for 10 to 15 minutes and remove extensions gently with a cotton swab when you wake up in the morning.
Leaving olive oil overnight is not only good for natural lashes but works better at loosening the eyelash extensions glue.
Can You Remove Eyelash Extensions With Castor Oil?
Removing eyelash extensions with castor oil can be even more helpful than employing olive oil for the same purpose. Castor oil is effective at nourishing the natural lashes and making them thicker and darker. So, if you have a day or two, you can use it to take off volume lashes safely.
To remove eyelash extensions with castor oil, you have to apply the oil to your lashes with the help of a spoolie and leave it overnight. It will break the lash glue by loosening it and make extensions come off while you are sleeping. But all artificial eyelashes will not come in a single night; you may have to do it for 2 or 3 nights.
You can also try taking steam for 15 to 20 minutes when you wake up with castor oil on your lashes. It will further loosen the glue, and you will be able to remove the eyelash extensions by gently rubbing them with a cotton swab.
Also, don't panic if three to four of your natural lashes come off while you remove the extensions using any oil. It is common.
Executive Summary
While the best way to remove your eyelash extensions within minutes is to visit a lash technician or buy the glue remover, you can also try olive oil and castor oil. They may take some of your effort and time, but help remove the volume lashes while not damaging your natural eyelashes. Using steam with these oils helps you take off the extension more quickly than employing them alone.