Keratin treatment can be an excellent option to give dull and frizzy hair a new shiny, smooth look. At the same time, it is a go-to option for turning your partly textured hair into sleek and straighter manes. However, you may not necessarily like the keratin treatment results and want to remove it from your hair. 
There could be different reasons why you may want to reverse keratin treatment and get your textured locks back. Mostly, those who get it for the first time feel their hair is too flat and has reduced volume.  
We will get back to the other reasons later, but the first thing is, how can you remove keratin treatment from your hair as quickly as possible?
As a chemist, I can tell you there is no one-day solution to reverse keratin treatment entirely. However, there are plenty of options, like using hair exfoliating agents, including sea salt and baking soda, to progressively remove it from your hair. 
Further down in this post, I'll explain both fast and steady ways to remove keratin treatment from your hair completely.
 Why Do You Want to Remove Keratin Treatment?
Before I explain the options you have to remove keratin treatment, it is essential to discuss your notion behind reversing this hair smoothening procedure. 
We know that keratin treatment can cost between 100 and 450 dollars if you get it from a stylist at a salon. Mostly, people who spend this much get satisfying results and don't want to remove it. 
On the other hand, if you have done an at-home keratin treatment, which costs less, it can produce undesirable results. 
Salon keratin treatments are customized to suit your hair type, while DIY kits are more general. 
In either case, if you want to remove keratin treatment, it can be due to the following reasons.  These reasons are relevant even if you got the Magic Sleek treatment.
The most common reason people want to reverse keratin treatment is too-flat hair that feels less voluminous.
You may not like how straighter hair is styled and want to get your old hair back.
People could experience scalp irritation. 
Non-uniform texture hair usually happens if you do keratin treatment at home.  
So, what options do you have to remove keratin treatment or make straighter hair look more voluminous? 
How Fast Do You Want To Reverse Keratin Treatment Results?
Why am I asking you the time frame in which you want to get rid of the keratin treatment? Well, that's because there are different ways to reverse it. Some take weeks, and others in days.
The faster you want to remove the keratin treatment, the more dryness and frizz your locks get.
Especially if your hair was frizzier and weaker before putting on the keratin, returning to your natural hair texture can be damaging.
In the following, I have discussed different ways along with the expected time they will take to remove keratin treatment from your hair.
So, let's get started!
3 Ways To Remove Keratin Treatment From Hair (Fast and Slow)
Keratin treatment is basically depositing the hydrolyzed keratin (broken into smaller peptides) in and onto your hair strands and then sealing it with a flat iron.
The protein we employ binds with the natural keratin protein in the hair shaft by creating disulfide and hydrogen bonds.
Therefore, removing it becomes difficult, unlike a temporary hair dye that you can wash off with a shampoo.
Being a chemist, let me tell you some basic chemistry of how we can remove keratin from your hair.
Well, we can use natural and synthetic chemical agents that progressively dissolve away the keratin treatment. Some of these chemicals are too aggressive, while others are mild.
Let's look into them one by one!
1. Sulfates and Chloride Rich Clarifying Shampoo (Takes Weeks)
Experts will tell you to avoid sulfates-containing shampoos generally and precisely when you get a keratin treatment. It's because they have aggressive cleansing action that can remove added keratin from your hair.
Usually, every clarifying shampoo will have sulfates and chlorides. But, if you want a clarifying shampoo that can help remove keratin treatment from your hair, it must have sulfates as its primary cleansing and foaming agents.
You might not find a clarifying shampoo rich in chlorine, so add half a teaspoon of table salt to it every single wash.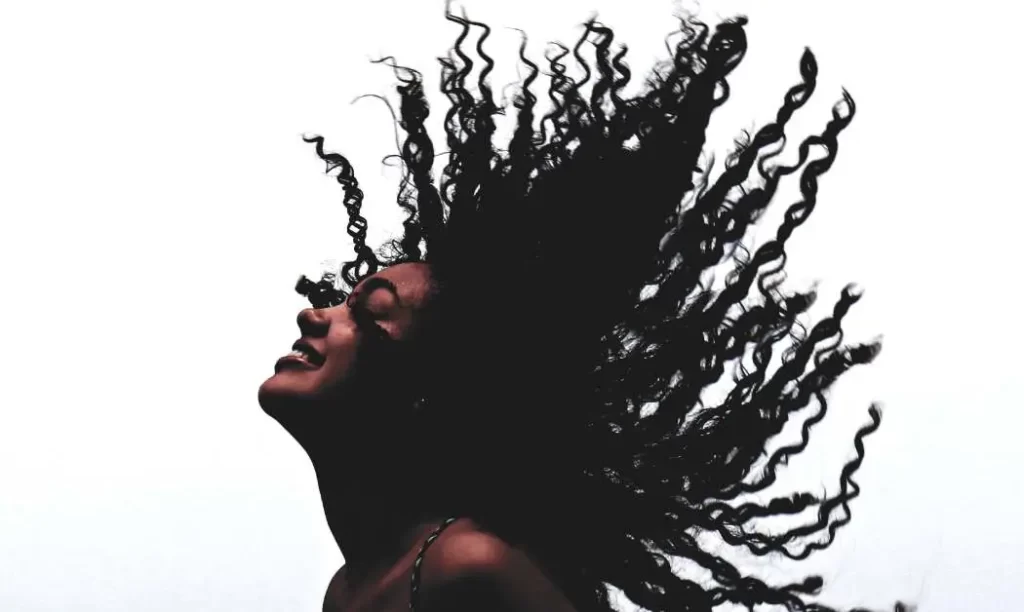 Will a sulfate and chlorine-rich shampoo remove your keratin treatment entirely in a few washes? Unfortunately, no!
It will progressively strip away the keratin and might take 4-5 washes to bring back some degree of texture to your hair.
So, this option will only help return some volume and body to your manes but not reverse the keratin treatment entirely.
2. Sea Salt, Lemon Juice, and Clarifying Shampoo Combination (Comparatively Fast)
Sea salt-based products have been popping up in the hairstyling and skincare industry for a few years now. People employ sea salt as a clarifying or scrubbing agent that removes build-up from the scalp and hair.
But it has also been famous for producing rough and curly hair textures mainly because it removes some of the oil and keratin from the hair strands.
Sea salt or its products are a go-to option for removing the keratin treatment. While it's helpful to a reasonable extent, sea salt takes multiple applications to reverse keratin-straightened hair back to its natural texture.
If you mix sea salt into the lemon juice and apply it all over your hair, followed by washing it away with a good clarifying shampoo after 20 minutes, it will remove 15-20% of the keratin treatment.
Repeating it after 2-3 days will remove another 10% of keratin.
So, it will take 2-3 weeks to remove 50-60% of keratin treatment from your hair. However, sea salt can dry out your manes, making them look dull because it will take away the shine of keratin added.
3. Baking Soda, Vinegar, and Clarifying Shampoo Combination
Typically, people use baking soda weekly or monthly to remove buildup and extra oil from their hair. But leaving it a bit longer on your keratin-treated hair can help you regain your natural hair texture.
We won't mix apple cider vinegar and baking soda like people usually do. Using them one after another will have a better effect on removing the keratin treatment from hair.
Baking soda (sodium bicarbonate) has an alkaline pH (9), which is why it will help our cause.
Make a medium-consistency paste by mixing baking soda with water, and apply it all over your hair. Leave it for 5-10 minutes on your manes.
Rinse it out with water, followed by applying apple cider vinegar. Soak your hair with it well and leave it for 10 minutes.
Baking soda will strip the keratin away (40%). Apple cider vinegar will balance the pH of your hair and will also remove some of the keratin.
After you finish the steps mentioned above, wash your hair with a good clarifying shampoo.
It is a tested method to remove keratin from the hair (40% in one application). However, if your hair is weak, baking soda can worsen its condition.
I recommend using this technique just once every week.
Wrapping Up
There is no safer way to remove keratin treatment from your hair in one day. You will have to employ the abrasive hair clarifying techniques I talked about to reverse the keratin treatment progressively. I won't suggest using harsh chemicals like hydrogen peroxide or sodium hydroxide, as they can leave your hair extremely dry and brittle for months.