Hair is the most crucial element of your appearance and sets the tone for your entire look. And when it comes to hairstyling, who can be inconsiderate about the value of hairsprays? However, you will need sulfate and paraben-free hair spray to escape dry, stiff, and crunchy manes.
Over the past few years, many people have subscribed to the idea that haircare products must be paraben and sulfate-free. While doing some good, these two chemicals, especially sulfates, can overly dry your hair by stripping it off its moisture and oil.
Therefore, looking out for shampoos or hairsprays that are free from sulfate and paraben will be a safer option for your locks' health.
Below, I have reviewed a few top-performing sulfates and paraben-free hairsprays from renowned brands after testing them personally and asking some friends who used these products.
Why Opt for Paraben and Sulfate Free Hairspray?
As a chemist, I can tell you that sulfates have no role in a hairspray except they might control oily secretions from your manes which impact the hold of hair setting spray.
But there are safer alternatives to sulfates, which famous brands usually employ.
If your hairspray is not sulfates-free, it will likely dry your locks, making them feel stiff, flaky, and crunchy.
Also, sulfate in hairspray can be pretty irritating for your skin. It can confiscate scalp oil, making it susceptible to allergic reactions.
Parabens are chemicals usually employed for providing a longer shelf to various pharmaceutical and cosmetic products. According to studies, parabens are naturally considered safe ingredients for cosmetic products. However, various uncertainties and questions about them should be addressed.
Investigations showed how quickly parabens penetrate your skin barrier and are likely to disrupt hormonal regulation. Therefore, they can cause hair loss in both men and women.
Also, overused parabens can irritate and cause bumps and blisters on your scalp. And like most notorious cosmetic chemicals, they can make your hair dry out. They can make your skin sensitive, paving the way for infections.
The Best Paraben And Sulfate Free Hairsprays
Lathering up with the following some of the best sulfate-free hair sprays will lock up moisture and is less likely to irritate sensitive skin.
Will you not love a hairspray with only a few ingredients but a high hold? This latest addition of Redken hairspray is sulfates and paraben-free, with no scents added. 
Redken is everyone's first choice when buying hairstyling or care products. Triple Pure 32 Neutral fragrance hairspray gives your hair an ideal hold all day long without getting crusty or flaky.
It works excellently no matter how humid your surroundings are. I have personally used this product and will recommend anyone who is looking for a hairspray with the following features. 
24-hour excellent hold
Sulfates and paraben free
Formulated with fewer ingredients
No flakes
Crunch and stiff free locks
Extra volume hair
Neutral scent
While this sulfates and paraben-free hair spray cost you a few extra bucks, it is an incredible value-to-money product. 
The only thing you need to consider about it is that it provides your hair with a solid and lasting hold. So, if you are looking for a low or medium-hold hairspray, this is not for you!
This hairspray from Redken contains a few extra ingredients compared to the one mentioned above. Luckily there are no sulfates or parabens in it, which makes it an ideal product for you. 
While people love all of Redken's hairspray, this one has got a bit more appreciation because of its instant drying ability. Further, it feels so light that you can brush your hair after setting it with Quick Dry 18 hair spray. 
Above all, one of my friends loves this product because it doesn't feel heavy, crusty, or stiff. So, if you are looking for a hairspray with the following features, you have found one!
Sulfates and paraben-free
Ultimate hold all day long.
Lightweight
Brushable hair after setting
No flakes or stiff locks
It got a lot of praise for how it smells.
A hairspray that allows you to brush hair while setting your manes in place for the whole day without causing any dryness or flake is something everyone wants. And you can find all of this in Redken Quick Dry 18 hairspray. 
Hairspray is something most men and women use daily. Therefore, you must opt for healthy options that are natural, organic, and safe.
Organic Hair Spray from Nature Brands is a USDA-certified product that is entirely paraben and sulfate-free. It is non-sticky and smells excellent. Also, it holds your hair all day long and keeps it frizz-free.
According to product reviews, Organic Hair Spray gives texture to your thin and fine hair and allows you to style it in any way.
It has a herbal light and refreshing smell.
The hairspray is blended with biotin and herbal oils to nourish your manes.
It does everything for your hair while being affordable.
Mary organic hairspray is climate-friendly. 
It gives texture and a voluminous look to thin and fine hair. 
4. Shea Moisture Hold and Shine Moisture Mist
People with lower hair porosity and higher thickness will comprehend how hard it is to find a hairspray that smoothens and moisturizes your hair. This product is intended for people with thick and curly hair.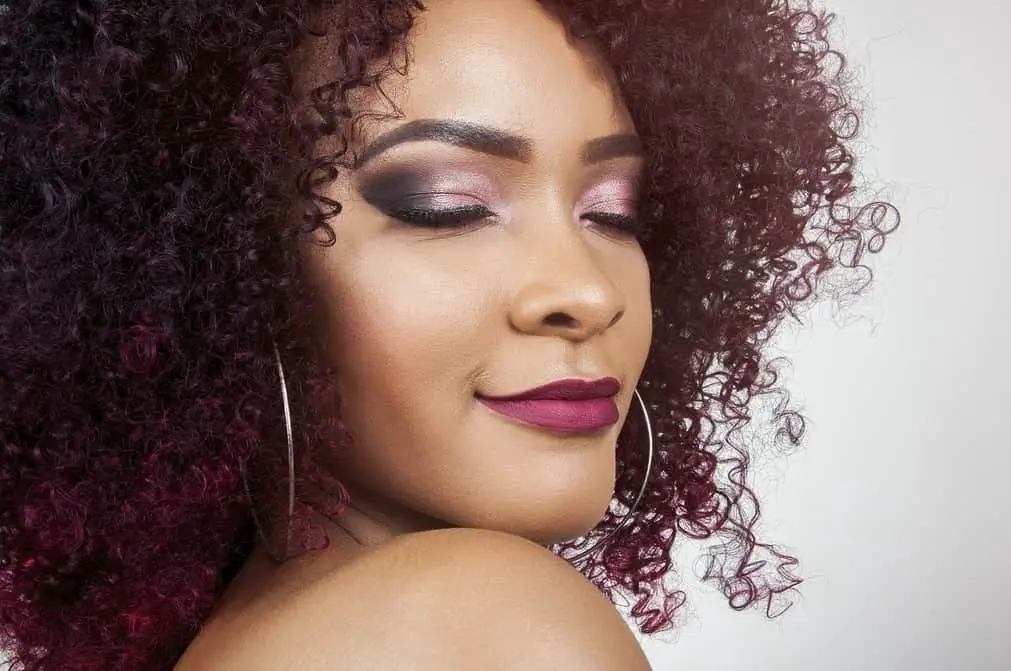 Although it is different from both conventional and organic hair sprays, it can be a loveable hairspray-like alternative. This sulfate-free hairspray adds lightweight moisture and shine to your thick, curly hair. While providing a soft hold to your final style, it keeps your hair frizz-free. 
5. Josh Rosebrook Hairspray
Josh Rosebrook is one of the most lauded high-end beauty brands, and I can certainly see why. The lightweight formula of this sulfate and parabens-free hairspray is solely plant-based. The ingredients in this product from Yuca offer great holding vigor.
The hallmark of Josh Rosebrook Hairspray is that along with providing light and firm hold, the herbal ingredients in it boost your hair growth as well. Also, it prevents dryness and scaling to the maximum extent by retaining light moisture without any stickiness.
So, who would not be aspiring to this hairspray that solves many of your hair problems? Well, there can be a question from those who want a firmer hold. The cherry on top of this organic hairspray is that it allows you to achieve the firmness of your want. Let the first layer dry, and then apply another layer for a firmer hold. 
 6. Intelligent Nutrients Perfect Hold Hairspray
This USDA-certified product is formulated by Aveda founder Horst Rechelbacher, a well-recognized person in the safe cosmetic industry.
You can get a lasting hold and achieve desirable styling by applying this hairspray's plant power to your hair. This product's blue denim provides a silky texture that combs through smoothly.
And an appealing part of it is its entirely sulfate-free composition.  
Apply it to damp hair for good texture and let it air dry. Now apply again on dry hair for the finishing touch. People with curly hair should apply it to enhance their hair curls and prevent frizziness.
7. Carina Organic Sweet Pea
This fast-drying hair spray locks your hair in place all day long. All of the ingredients added to it are certified organic. This paraben and sulfate-free hairspray smell good amazingly. Also, it restraints all those damages a conventional hairspray can cause.