Oily skin can be frustrating when you struggle with ascertaining how to keep the grease at bay. You will evermore be pondering about whether to moisturize it or not. It becomes tempting for most people to cover the oily skin manifestations with murky and hefty cosmetic products, especially the foundation. However, they do more harm than good in this regard. I can relate to you. And I have got you covered with some of the best Korean moisturizers for dehydrated oily skin.
Things can go awry when people abstain from moisturizing their oily skin, deeming it will make their skin even oilier and greasier. Their concern holds the water, but they should change the course of their thinking to avoid acne and dullness. 
Every type of skin (combination, normal, dry, and oily) needs moisturization. There are moisturizers solely designed for specific skin types. And in the present case, the following Korean moisturizers for dehydrated oily skin will help you tailor your skincare routine. 
How Oily Skin Gets Dehydrated?
There are multiple sebaceous glands under our skin that produce a group of complex oils collectively called sebum. And it is naturally present in everyone. Sebum protects you from infections and helps your skin retain moisture.
Due to various reasons like hormonal fluctuations, skipping moisturizers, and genetics, some people overproduce the sebum. Eventually, it results in acne-prone oily skin.
It is a widespread myth that moisturizers cause oily skin. It would help if you comprehended that moisture is inevitable for the skin. And if you do not moisturize your oily skin, it will become dehydrated (not dry). 
Due to moisture scarcity, the skin will signal the sebaceous gland to produce more oil to retain the left moisture in your dehydrated skin. It is a natural compensatory mechanism of our bodies.
On the whole, your already oily skin will become even oilier due to the lack of moisture. Therefore, you should go for a good moisturizer.
Dehydrated and oily skins are entirely different terms with distinct meanings. Dry skin is a skin type, but dehydrated skin is a condition anyone can undergo. 
According to studies, dry skin lacks oil (sebum), while dehydrated skin cries out for water. You don't need to have dry skin to have dehydrated skin. Any skin type, oily, combination, or regular, will be dehydrated on moisture shortfall.
8 Best Korean Moisturizers for Oily Skin
To choose an effective moisturizer for your oily skin, you will need to understand what will suit your skin the best. Mainly, there are three types of moisturizers: Gel, lotion, cream, and butter. 
Lotion and gel have the highest amount of water and the least oil among all three types. They will moisturize your dehydrated oily skin, and, at the same time, the lotions will not cause further greasiness. Instead, a lotion moisturizer will prevent extra oil production. 
However, some trusted brands offer moisturizing creams solely devised against oily skin. So, we also have listed some of them.
Quick Picks (Korean Moisturizers For Oily Dehydrated Skin)
The following Korean moisturizers will keep your complexion good-looking and vibrant. Also, they will prevent cases of acne, dullness, clogged pores, and a greasy-looking appearance.
1. Essence Korean Skin Care (Belif True Cream)
This nutrient-rich Korean facial moisturizer contains a unique blend of Japanese Green Tea, soapberry, Tamarind extract, Aloe Vera & Marine Minerals. Within the first few days of its use, you will be able to experience notable improvement in your oil dehydrated skin.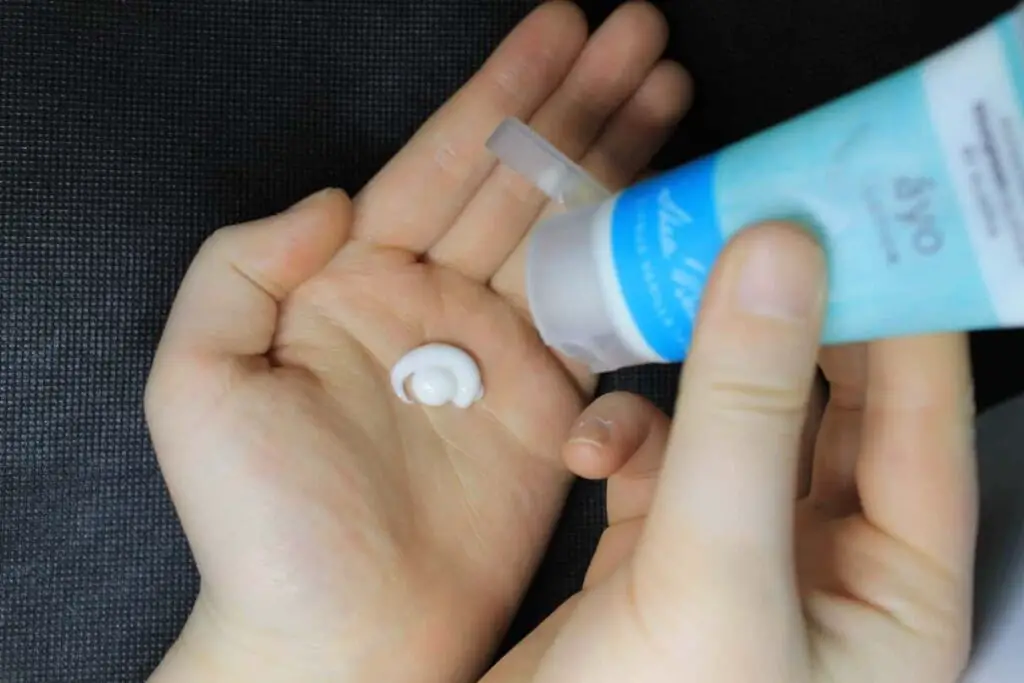 Unlike other products, it is a 98 % natural formula that hydrates your skin throughout the day. Its spray feels so good on the skin, making it softer and smoother.
This non-comedogenic moisturizer balances your skin pH, and the nutrients in it provide you with a brighter and more youthful complexion. 
2. Toleriane Double Repair Face Moisturizer
La Roche-Posay is a worldwide renowned skincare brand that offers high-end products. Toleriane Double Repair Face Moisturizer is an oil-free formula that gives you 48 hours long moisturization.
This lightweight lotion replenishes moisture in an hour and nourishes the dehydrated oily skin without clogging pores. 
This dermatologist-recommended non-comedogenic product comes with extra benefits of acting as a sunlight shield and prebiotic action. It restores the natural microbiome of your skin, proffering protection against infectious agents.
3. Nature Republic Super Aqua Max
The light cream formulated from deep seawater is purely intended to hydrate the oily skin. It contains 33 essential ingredients from the ocean that help reduce oil production by pumping moisture into your skin and reducing open pores.
You will not have to wait for this moisturizer to dry because it sinks into your skin in next to no time.
According to several customer reviews, when you are following a Korean beauty routine, Super Aqua Max is the best option for oily skin lacking moisture. It prevents breakouts, reduces oily shine, and soothes your skin.
4. Cetaphil Pro Oil Absorbing Moisturizer 
This oil-free formula is designed with a limited number of different ingredients to be gentle on the skin. It quickly absorbs on the skin to hydrate your oily skin. This Korean Moisturizer reduces the greasiness and provides a vibrant complexion.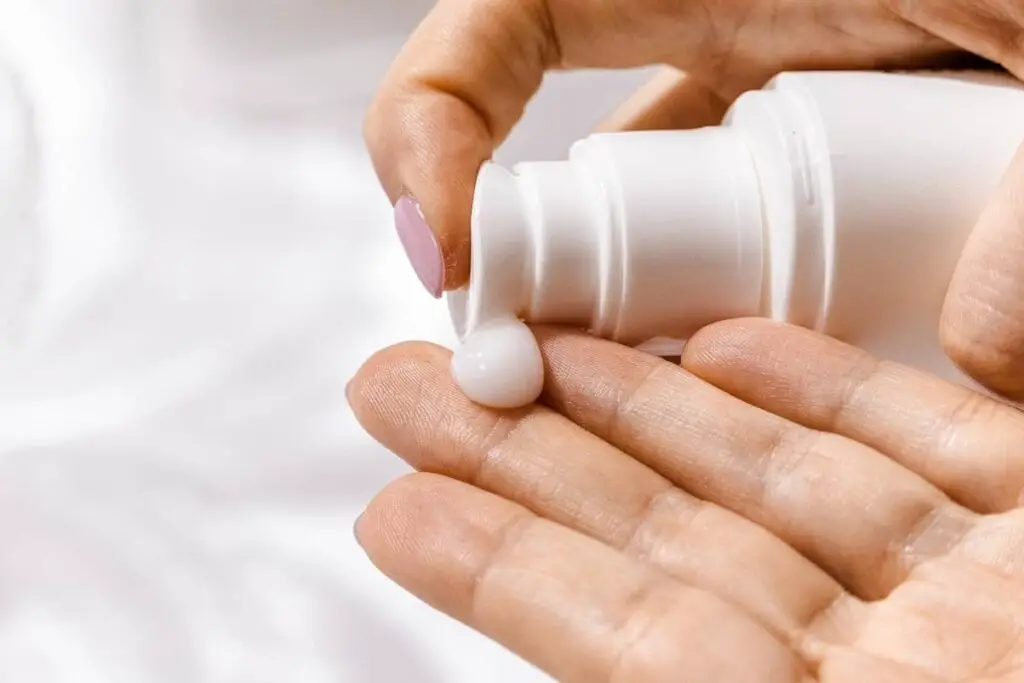 Additionally, Cetaphil Pro Oil Absorbing Moisturizer provides a broad spectrum of UV light protection. According to multiple customer reviews, it helps with acne-prone oily skin by reducing the oil. It is non-comedogenic and doesn't clog pores. 
5. COSRX Hydrium Green Tea Aqua Soothing Gel Cream
It is a non-oily Korean skincare gel moisturizing cream that immerses your skin with moisture. The leaf extracted ingredients in this product soothe and calm skin down.
This light gel works best for oily dehydrated skin. Best of all, it does not cause breakouts and takes away oily dullness from your face.
6. L'Oréal Hydra Genius Moisturizer
This lightweight facial moisturizer is a high-end formula for oily and combination skin types. It is quickly absorbing water-based face lotion that leaves skin feeling hydrated, more supple, and softer.
The Hyaluronic acid and quenching Aloe water in it both deeply moisturize the dehydrated oily skin for up to 72 hours.
Aloe water is packed with multiple essential minerals and vitamins that nourish the skin. According to several user reviews on this product, its immediate results include more luminous and vibrant skin with ample moisture. In the long term, Hydra Genius Moisturizer makes your skin healthier, less greasy, and more beautiful.
7. COSRX Oil-Free Ultra-Moisturizing Lotion
The moisturizer comes in lotion containing natural ingredients that effectively mellow and treats oily dehydrated skin. Its lightweight formula suits almost every skin type, especially the oily one.
The moisturizer gets absorbed quickly, leaving no greasy residues back on your skin.
It contains 70 % natural water bark which is effective in refurbishing and retaining the moisture for a longer time. This 100 ml bottle of lotion will make your skin soft and straightforward and will reduce sebum production.
8. Acure Incredibly Clear Mattifying Moisturizer
The ingredients in this ultra-hydrating moisturizer are a perfect combination for oily to combination skin types. It is a radically rejuvenating and seriously soothing formula for acne-prone greasy skin. This Korean Moisturizer quickly absorbs into your skin and illuminates it with a mirror finish.
Additionally, the vitamins and minerals in this lightweight reduce irritation and brighten your skin. The SPF 30 provides extra protection against sunlight as well.
Wrapping Up
Oily dehydrated skin always needs a little extra attention when moisturizing it. You have to opt for products free from oil or entirely water-based to prevent clogged pores and acne. We have searched all platforms to find you some of the best Korean moisturizers for your oily, dehydrated skin.
Products on this page are independently selected and reviewed. We may earn a commission if you buy through our affiliate links.